Learn to cook the Mexican post-colonial dish, molletes guided by artist Beatriz Paz Jiménez. "If you are interested in Mesoamerican polyculture; Mexican Indigenous food ways; the links between ancestral foods, agriculture and self-definition; the effects of racism, colonialism and migration on homelands and much more, this is for you," says curator Su-Ying Lee. Participants will receive a special ingredient for the cooking portion of the event that was sent by Beatriz from Mexico City. Continue »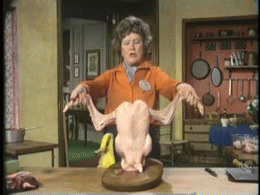 Hi Everyone!
Today we're talking about taking turkey orders
Between September 24th-October 6th, please call 416-537-1235 and ask for Kelly or Antonio to coordinate size and pickup.
We're carrying 3 kinds: 
Rowe Farms (Antibiotic and Hormone Free) between 

8-18 lbs

Fenwood (Antibiotic and Hormone Free) between 

14-16 lbs

Yorkshire (Organic) between 

14-16 lbs
Thanks!
Hopefully family dinners with intensely political uncles will be more tolerable now that you can mute them.
PS: We're resuming flyer sharing on October 2nd.
Good news for a change.
We're ready to take back all those bottles you've been hoarding.
Please:
Review the list of bottles we're accepting
Clean them
Drop them off on Sunday, July 12th, behind the store
Receive your deposit or leave it as a donation in support of St. Clair Supports The Stop!
Led by local business Cocoa Latte, the program raises money for St. Clair chefs and stores who prepare hundreds of healthy, wholesome takeout meals for The Stop's Wychwood Open Doors— a drop-in centre that works with neighbours experiencing issues like homelessness.
It's a win/win/win (a theme lately). Count 'em:
Get back your space
Support local businesses
Help neighbours most deeply impacted by COVID-19